What is Cultural Appropriation?  According to the Cambridge dictionary, it is 'the act of taking or using things from a culture that is not your own, especially without showing that you understand or respect this culture' So my question to you guys is, is it appropriate for western brands such as the Stella McCartney to use Ankara/ African Wax prints in their designs or is it cultural appropriation? Where do we draw the line between appreciation and appropriation? And who decides this? But most importantly, does fashion have a cultural appropriation problem?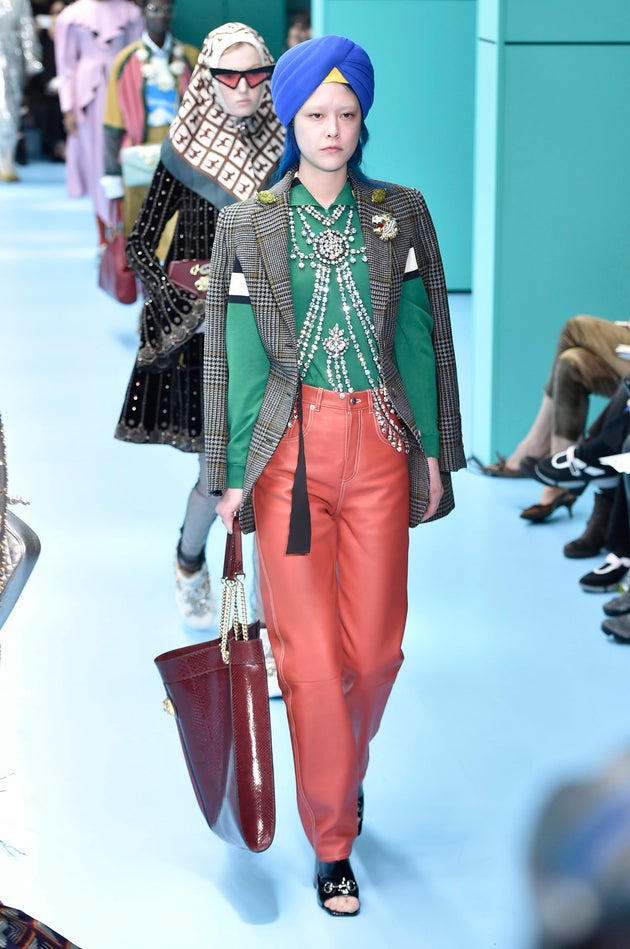 Since I began blogging in 2015, many top designers have faced accusations of cultural appropriation.  In 2015 Isabel Marant was accused of plagiarising the traditional costume of a Mexican community, in 2016  Gucci faced a backlash for showing white models in Sikh-style turbans, in 2017 Vogue was criticised for a shoot in which model Karlie Kloss was dressed as a geisha and in 2018 Zara copied the designs of the famous brand Maxhosa by Laduma. I think it is pretty evident that we have a problem with cultural appropriation but would there be an industry without designers taking inspiration from other cultures? It's a tough debate.
Dr Delice says  "We are still living in a world where white people and institutions are much more powerful than black and brown people and their institutions."
As much as I hate to say it this statement is 100 ad 10% true. The fact that it's 2019 and POC are still underrepresented in the fashion world – particularly the luxury fashion world is extremely sad and heartbreaking. My problem with the fashion industry when it comes to the topic of cultural appropriation is the fact that they choose to hire Caucasian models rather than models of the culture that they're appropriating. To me that is where we draw the line between appreciation and appropriation. I'm sure you would all agree. Why are the people that inspired your collection not representing it? To me it makes no sense. Second of all I believe that some sort of acknowledgement should be present such as donating a percentage of the profits to organisations in that area that inspired the pieces, it's only fair.
Should Western brands use African Prints?
Personally I don't see the problem with it AS LONG as they use BLACK AFRICAN MODELS. I feel like the world is so focused on becoming westernised that we're constantly looking for approval from these countries yet when it comes to fashion they never ask for ours. Its so sad to me that we live in a society where African Designers are not given enough credit or recognition for their work and it is becoming so incredibly frustrating to see designers consistently working hard and pushing boundaries only for their work to be copied and stolen by much bigger global brands. But I can guarantee you that very soon Africa is going to take over the world and I ensure you I will have a front row seat in the changing of history in this thing we call the fashion industry.